exhibition Zeitz Mocaa

22nd of october 2020 until 21nd of october 2021
V&A Waterfront, Silo District, S Arm Road
Cape Town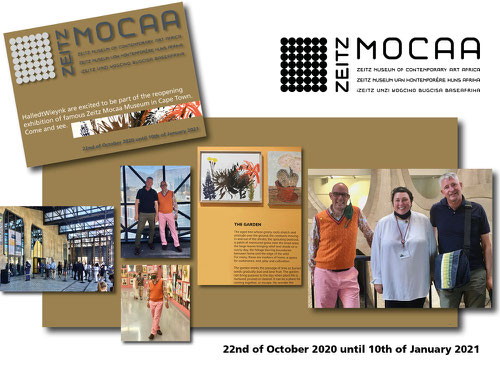 "Home is were the Art is". Thank you, Roxanne, for curating this very special opening show of Zeitz Mocaa. Great work you and your team did. Hope a lot of visitors will enjoy!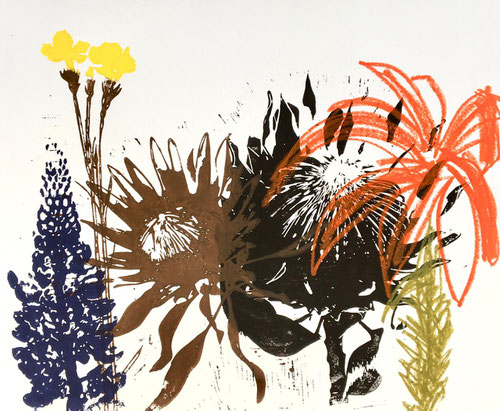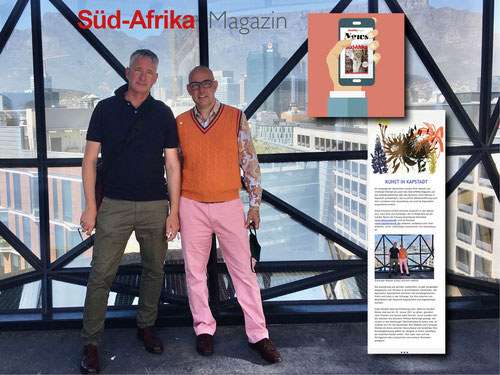 Süd-Afrika Magazin Dezember 2020
Kunst in Kapstadt
Im vergangenen September wurden Dirk Halledt und Christoph Wienyk als Leser des SÜD-AFRIKA Magazins auf die außergewöhnliche Idee des Museums Zeitz MOCAA in Kapstadt aufmerksam, das zu seiner Wiedereröffnung nach dem Lockdown eine Ausstellung von und für Kapstädter organisieren wollte.
Diese Initiative erhielt enormen Zuspruch in der Mother City. Auch Dirk und Christoph meldeten eine ihrer Arbeiten, einen vielfarbigen Linolschnitt, zur Ausstellung an. Diese war perfekt vorbereitet, es gab festgelegte Abgabeorte und Termine in verschiedenen Stadtteilen. Mit Kapstädter Gelassenheit warteten die kunstbegeisterten Profis und Laien in der Schlange, bis ihre Arbeiten von Mitarbeitern des Museums begutachtet und angenommen wurden.
Ende Oktober fand die Eröffnung statt: Mehrere Hundert Werke sind nun bis 10. Januar 2021 zu sehen, geordnet nach Themen wie Garten oder Portrait. Zuvor wurden hier die Arbeiten des Künstlers William Kentridge gezeigt, die zurzeit in den Hamburger Deichtorhallen zu sehen sind.